USE ONE. USE THEM ALL. YOU CHOOSE.
The Friend Platform offers a lot of software that is already integrated with the Friend Workspace. Here is a selection of the currently supported software that you can get in your instance.
For a full overview over every available application, contact us today.
FRIEND CHAT
When working online, communication is key. Friend Chat offers you a fully featured and highly capable chat and conferencing system that integrates in your Friend Workspace.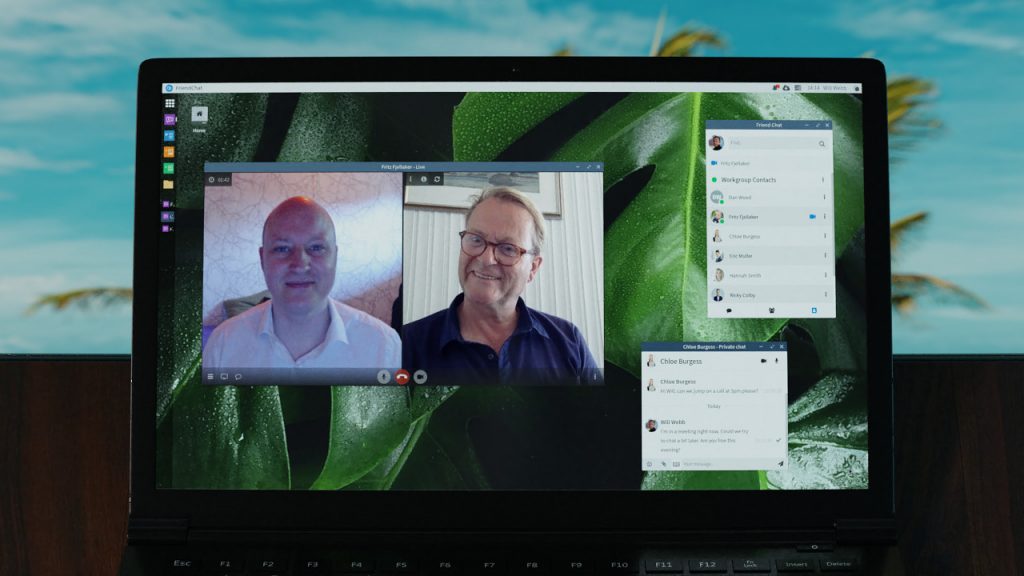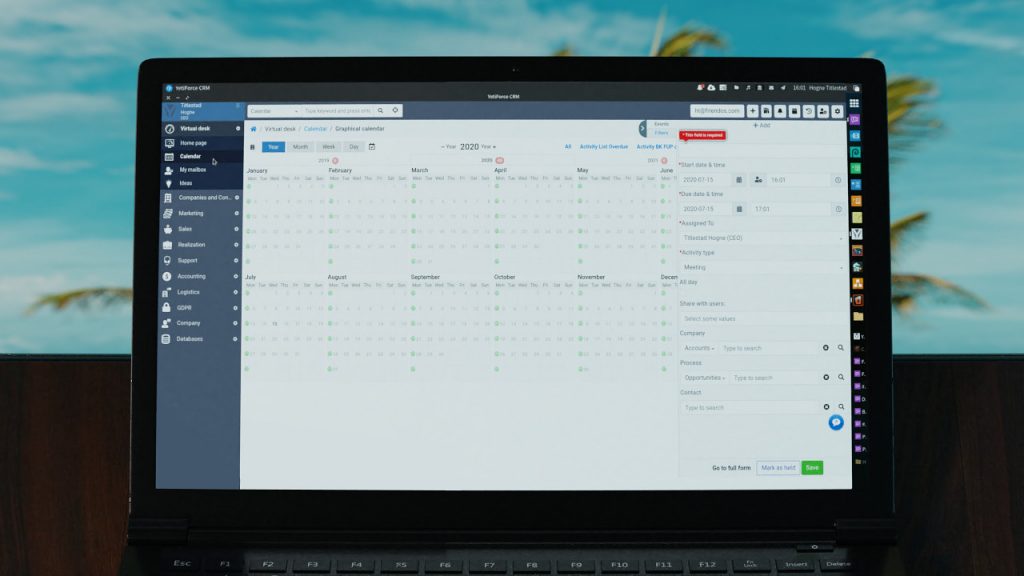 YETIFORCE CRM
When working in sales-driven organizations, a Customer Relations Management (CRM) tool is essential. YetiForce is a powerful application offering features to organize and drive even large sales organizations. As an integrated tool in the Friend Workspace, Yeti is further enhanced with Friend features that make using it even easier.
FRIEND CONFERENCE
Right now, millions of people are collaborating online, hosting and participating in meetings and accessing virtual class rooms. Friend Conference (powered by Jitsi) offers users a powerful video conferencing system built for the digital age.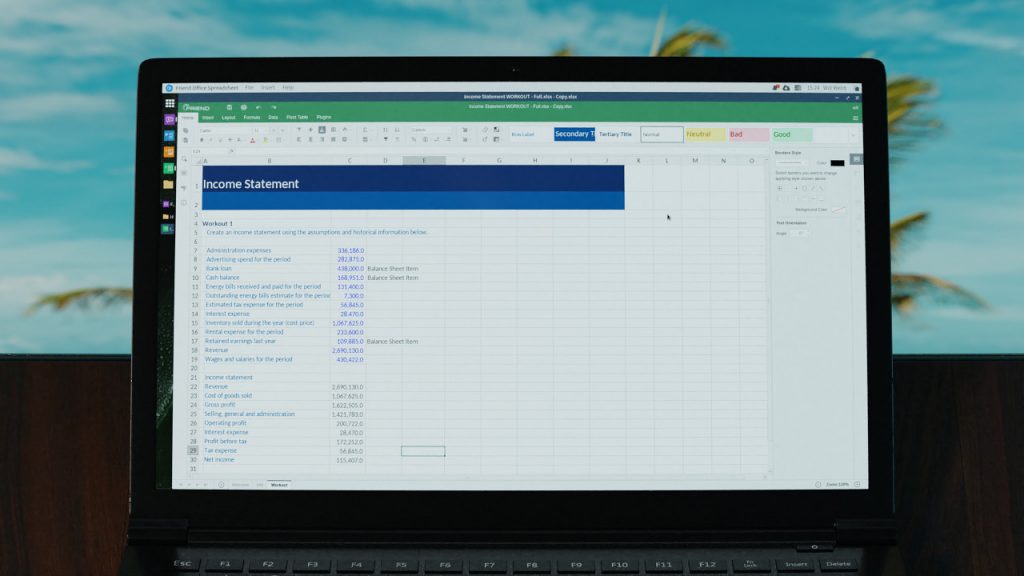 FRIEND OFFICE
If you need to get productive, Friend Office allows you to work on spreadsheets, presentations and documents in much the same way as you would using Microsoft Office or Google Docs. Using Friend Office, you gain access to a powerful collaborative office suite that has all the bells and whistles you would come to expect from mature office applications.
FRIEND JUKEBOX
In a hectic work-day, having access to music is a life-saver. Friend Jukebox allows Friend users to organize their music in playlists. The Jukebox supports common web-formats like .mp3 or .ogg (Vorbis).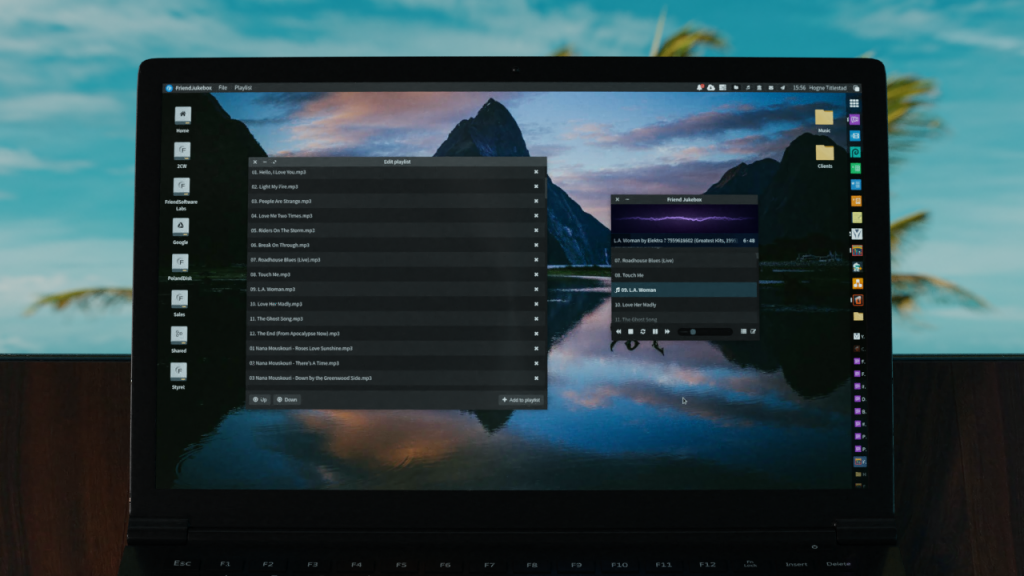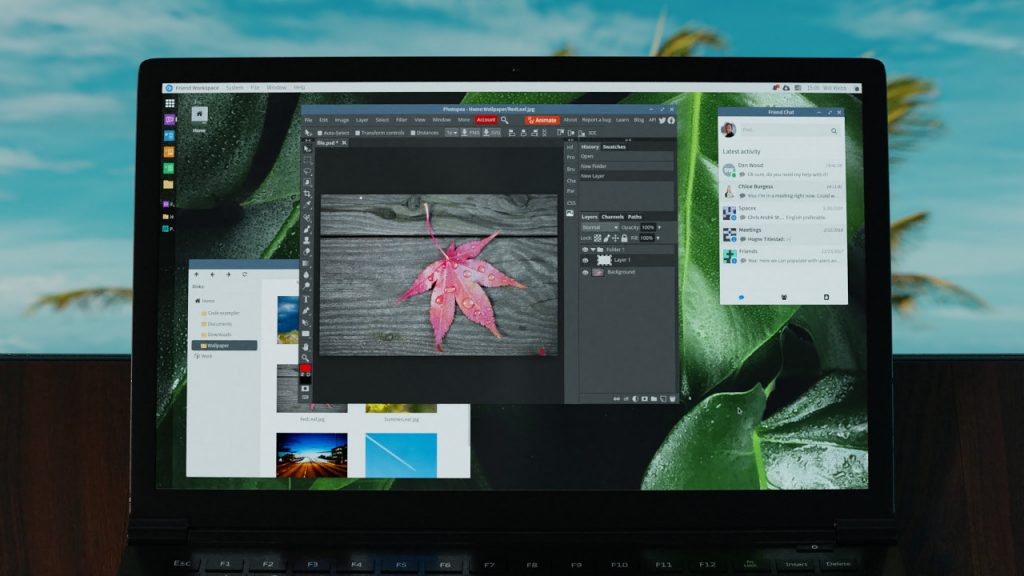 PHOTOPEA
If you ever tried Photoshop, you will instantly recognize Photopea. Matching the feature-set as well as operating on the file formats from Photoshop, it gives designers and graphicians the perfect tool available right in the Friend Workspace.
FRIEND NOTES
In the daily grind, having the ability to add notes is a very effective way to keep track of ongoing activity. Friend Notes is a fully integrated note-taking application for Friend. Notes are stored for easy access in your Home: folder in the Friend Workspace and can be categorized by topic.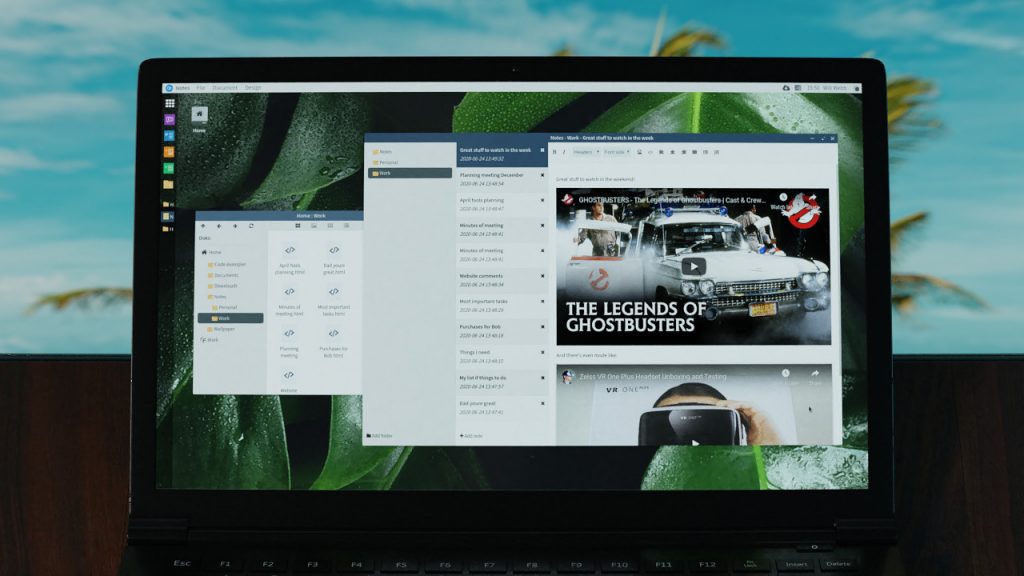 FRIEND CREATE
Developers can build their own applications right inside of their Friend Workspace. Friend Create is a fully Integrated Development Environment for Friend that allows for the creation of any app using web technologies or the Friend OS APIs.
FRIEND E-MAIL/CALENDAR
Friend comes complete with support for e-mail and calendar functionality to bring your entire office online.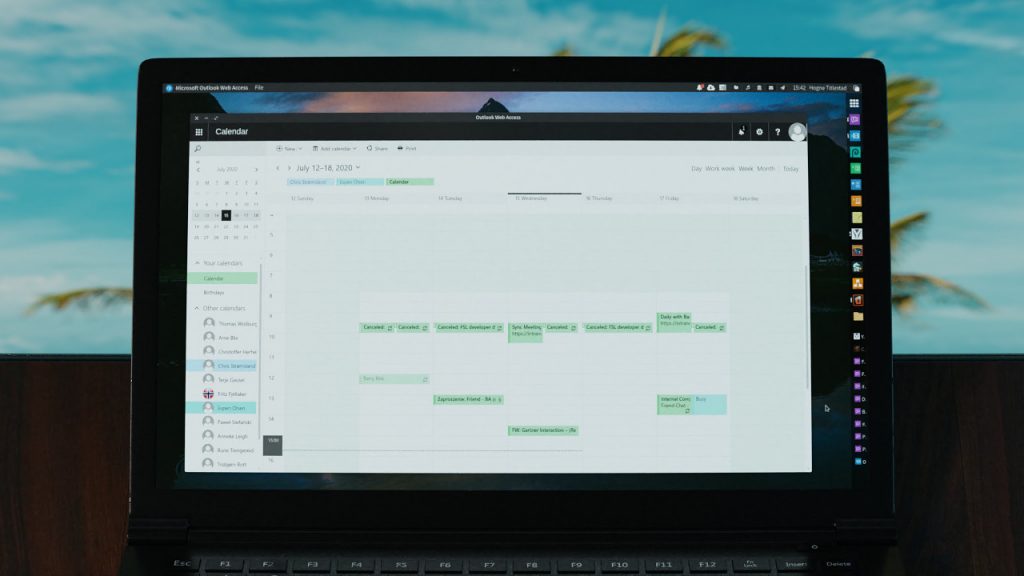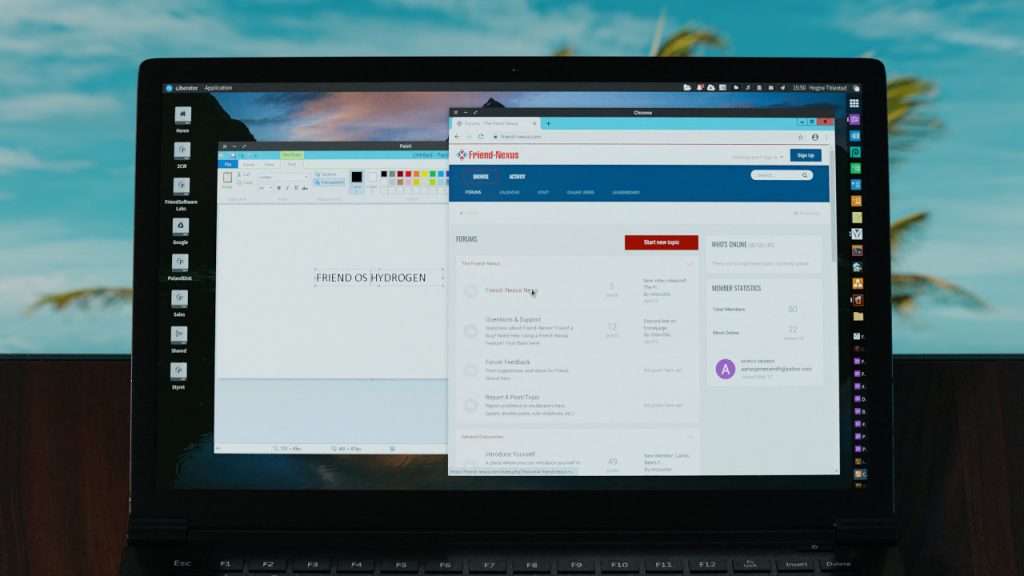 FRIEND LIBERATOR
Sometimes, web applications do not cover all the functionality you need when working online. Friend Liberator is your conduit to Legacy and Native software built for Windows, Linux or Mac. Using the Liberator, you can access all of your Windows, Mac or Linux software in your Friend Workspace.